---
Silver economy cannot develop without the booming of the tertiary industry. The themed service industry is the guarantee of the quality of towns for seniors. For example, the family-run lodging-themed traditional Chinese medicine aesthetics, plant healing schools, workshops for senior citizens, health preservation and food therapy restaurants, etc. will greatly promote the rich diversity of the town and will form the uniqueness and differentiation. (such as Shangyitang, Zhuo Ye Cottage and other operating brands)
---
Requirements for submission:
提交内容:
1.Registration form (download from the official website).
2.Research & study/experience products: Works such as nature education, outdoor sports, research & study of seniors. Participants need to submit the PPT of product operation proposal, with picture and text included, as well as financial calculation.
3.Long-term operation products: participants need to submit the project BP file, including topic statement, space creativity (design intention map is recommended), market analysis, portraits of customers, local culture analysis, business model, financial calculation, etc.
---
Review rules:
评审规则:
Innovativeness of theme and form 20%
Business model implementation 30%
Degree of user experience 10%
Application of local culture 20%
Farsightedness of industry ecology 20%
---
Rewards of implementation:
落地奖励
Excellent works have the opportunity to obtain operation resource support.

Contact Information
联系方式
---
International Design Competition Organizing Committee of AIM
Official website: www.aim-competition.com
Email: info@aim-competition.com
Tel.: 188 0012 5183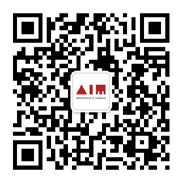 AIM CHAT
扫描关注AIM官方公众号